What's on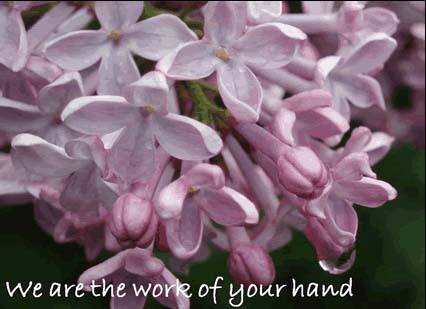 We are fully committed to being a family oriented church, catering for all – from the very youngest to the very oldest. We therefore have a range of services and activities, which we hope will provide something for everyone. Some of our regular events are detailed below.
FAMILY SERVICE and SUNDAY CLUB – SUNDAYS AT NOON.
The programme includes singing and a short talk which is intended to help everyone come to a better understanding of the Bible and its relevance today. After the first 15 minutes of the service (which lasts for about three quarters of an hour) the children leave for their own Sunday Club.
WORSHIP and BREAKING OF BREAD (Communion) – SUNDAYS AT 10:30am.
This service is an opportunity for Christians to worship God and remember the Lord Jesus Christ's sacrifice for our sins. We worship God through singing, prayers, Bible readings and devotional thoughts.
The focal point of the service is Communion (or "Breaking of Bread") – sharing together bread and wine as symbolic reminders of the death of the Lord Jesus Christ. Anyone who truly believes in the Lord Jesus as their personal Saviour is welcome to take Communion with us.
BIBLE TEACHING – SUNDAYS AT 6:30pm.
Lasting for about an hour, most of the time is devoted to teaching on the message of the Bible.
MID-WEEK MEETING – WEDNESDAYS AT 7:45pm.
The format of this service varies. Most often, there is teaching on the Bible followed by a time of prayer. At other times there may be a report from a missionary or a presentation on the work of a Christian organisation. The service finishes at about 9pm.
KONNECT – WEDNESDAYS (during term-time) AT 3pm.
Our after school club and activity cafe.
ARK TODDLER GROUP – FRIDAYS (during term-time) FROM 10am UNTIL 11:30am.
For carers and babies / toddlers (generally up to about 3 years old).
KIDZONE SATURDAY SPECIALS.
For Primary School age children, with games, stories and crafts. Held once a month on Saturdays during term-time from 2pm until 4:30pm.
Other SPECIAL EVENTS from time to time.
Please contact us for further information on any of these activities.